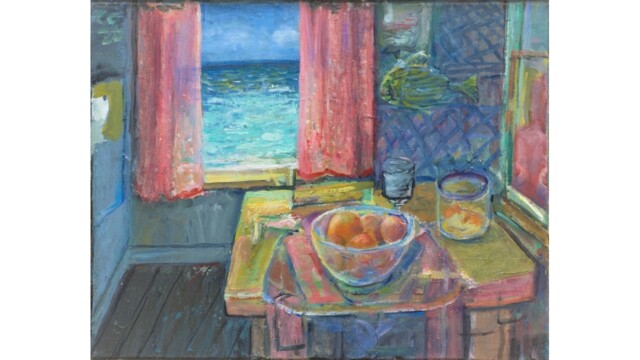 EXHIBITION OPENS ON DECEMBER 3RD, 2020
A Cincinnati native, Cole Carothers received his BA from Colorado College in 1971 and his MFA from American University in 1978. While teaching in multiple universities (including the Cincinnati Art Academy) Cole Carothers continued to paint and participate in exhibitions across the country. In Carother's words, "My goal, as an artist, is to create paintings that imagine and reveal the immensity and wonder of our world; paintings that elicit pause, calm and joy to the viewer." He has permanent collections in the Cincinnati Art Museum, the University of Kentucky Art Museum, Georgetown College, Lakeland College, and the University of Cincinnati. From 2011-2013 his paintings were hung in the Ohio Governor's executive offices in Columbus, Ohio, and he has a current installation in the U.S. Ambassador's office in Nairobi, Kenya.
This exhibition features the artists new work from 2019-2020. His ever-changing style continues to grab the viewer and bring them into his world as an artist.